lolz I either barely update or do it constantly. But seriously, I must share this deliciousness with the world~ Today I made MICROWAVE CAKE in a coffee mug :O SO TASTY~! It's ridiculously rich, though.

Also, there is a ygo-related picture at the end~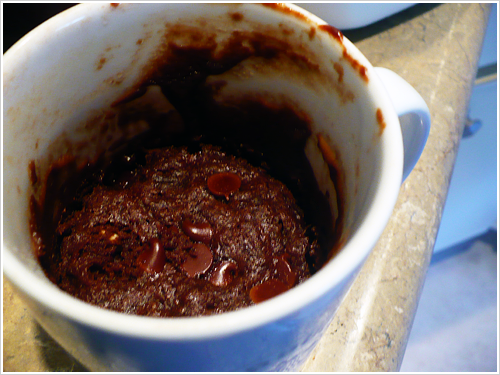 Cake straight out of the microwave~



In the bowl covered in glaze icing.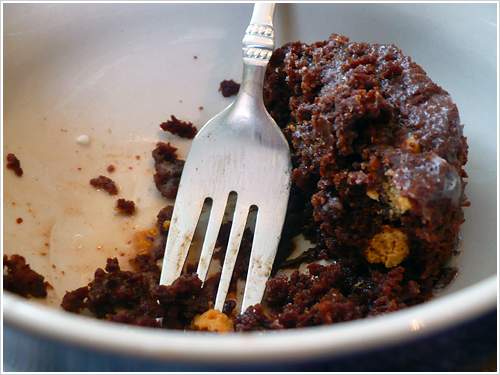 I couldn't eat anymore; it is way too rich for that. I think it would be amazing with ice cream too.



Recipe
4 tbsp flour
4 tbsp sugar
2 tbsp cocoa powder

Mix these WELL in a coffee mug. Seriously, it's so much better if you do.

2 tbsp oil
2 tbsp water

Add these to the mug and again, mix very well. Sprinkle in some white chocolate chips (or any, I guess, I just used what I had) and mix those in. I then sprinkled some semi-sweet chocolate chips on top. Microwave for three minutes.

While microwaving, make the glaze.

2/3 cup powdered sugar
1 tbsp milk
1/2 - 1 tsp cocoa powder (I just sprinkled it in, I'm guessing on how much it is)
a squirt of chocolate syrup

MIX WELL, until it's just a well blended smooth glaze. When the cake is done, let it sit (it will be HOT!). Once it has a cooled slightly, shake until loose or run a knife around the edges to free it from the mug. Flip it into a bowl and drizzle the icing over it. Serve with a large glass of milk and enjoy! :D

Now, for epic lolz: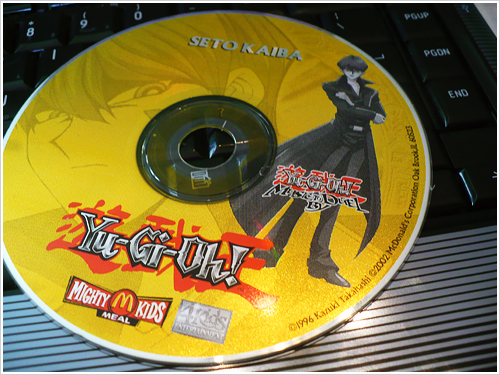 Carson found this in his room~ Apparently he got it back when YGO was really big and just found it recently. It's pretty hilarious XD



ALSO E3 OMG. ENGLISH KH: 358/2 DAYS TRAILER WAS EPIC~ AHHHH I CANNOT WAIT. WHY IS IT NOT OUT UNTIL SEPTEMBER 29TH???